The association for the users of digital technology and connectivity.
We are the voice of our members and all users in a complex digital world. We know that connectivity is key to digital business and force for social good and we are here to help our members make sense of the digital future. 
Join us. Let's take this leap into our digital future together. Join TUANZ »
Who we are

TUANZ is a not-for-profit membership association with over 30 years of positive telecommunications change in our history. We comprise of over 170 members, predominantly large organisations with a strong dependency on telecommunications technology as well as small enterprises.
We are also here for the little guy – we serve a representative group of SMEs and individual members. These small businesses and residential users are the customers of our large corporate members, who are just as focused on the quality of their customers' connectivity as their own.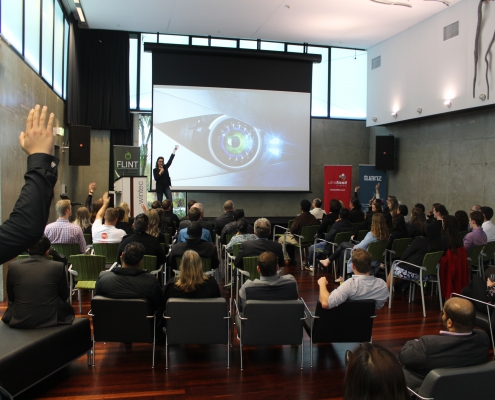 Our members include:
major government departments
major banks and credit card companies
insurance firms
supermarket and fast food chains
financial institutions
transport operators
universities and tertiary institutions
IT vendors
telecommunications carriers
leading exporters of both products and intellectual capital.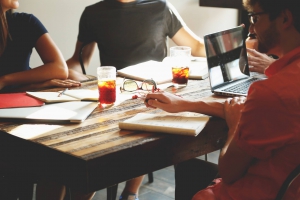 How TUANZ Functions

TUANZ's operations are governed by a board elected from among its members. Board members volunteer their time and represent the diversity of the TUANZ membership base and the user community. The Board promotes members' interests on a wide range of issues, while providing governance and oversight for the running of the association. Read More »
A history of leading change

Over the past 30 years, TUANZ has lobbied and agitated to achieve positive change on behalf of telecommunications users. Read more here »
Early on, we were something of a voice in the wilderness, but over time our messages became accepted as mainstream. Regulation and policy that TUANZ has campaigned for and supported have played a big part in the introduction of internationally-orthodox regulation and policy which has paved the way for the more open and competitive environment we now see.
Over that time TUANZ has seen:
Introduction of highly-effective completion law and regulation through the Telecommunications Act 2001, and Amendment Act 2006
The opening up of exchanges as a result of Local Loop Unbundling and naked DSL
Number portability, both fixed and mobile
A voluntary, industry-run customer complaints and disputes resolution scheme
Establishment of an effective wholesale arm within Telecom
Operational separation of Telecom
Launch of the third mobile network – from two incompatible networks to three with interchangeable SIM cards
The $1.5 billion Government Broadband Investment Initiative
Government funding boost for rural broadband
Action to reduce excessive, anti competitive mobile termination rates
Because of TUANZ's achievements, telecommunications in New Zealand is now truly competitive. No longer can service providers exploit market dominance. This means prices have come down significantly and service has improved as customers now have far more choice of services. We focus on outcomes, and we achieve them.
Connect  .  Inform  .  Represent
The TUANZ Team are here to help assist you with any questions or help you might need. Feel free to contact us at:
Phone: +64 4 815 8178
Email: office@tuanz.org.nz
TUANZ is proudly supported by our TUANZ board.
Ph: +64 4 815 8178
E: 
office@tuanz.org.nz
Postal Address:
TUANZ
PO Box 302 469
North Harbour
AUCKLAND 0751