We have an opportunity to reset the dialogue around improving rural connectivity to provide real long term benefits to rural communities
Rural Connectivity Insights
The Rural Symposium 2020 was hosted online on September 16-17th and bought together a diversity of voices, all with the common vision of improving rural connectivity in New Zealand. You can download the programme here.
The post-event workshops delved further into the our rural connectivity challenges, priorities and actions. As an output of these discussions, we've identified five high level actions that we believe will make a difference and that we, and our partners, should advocate for.
Building on the work and investment to date, we support the call for a 10 year strategic, multilateral plan for improving rural connectivity in NZ.
Our end goal should be to ensure that the rural experience is at least equivalent to urban, recognising the requirement for a multi-technology approach.
This will require a change to the funding model to a more transactional and end-user focused approach to ensure continued investment in network capacity, capability and offering enhancements such as free installs of CPE, as is the case in UFB.
This end-user focused approach should be supported by rolling out a publicly available national connectivity register, allowing users and providers with a view of the best form of connectivity available at their location, as well as providing real life experience reporting.
All of this will fail though if users are not aware of their options or the opportunities they are missing out on. We need a concerted and planned awareness programme delivered at the community level.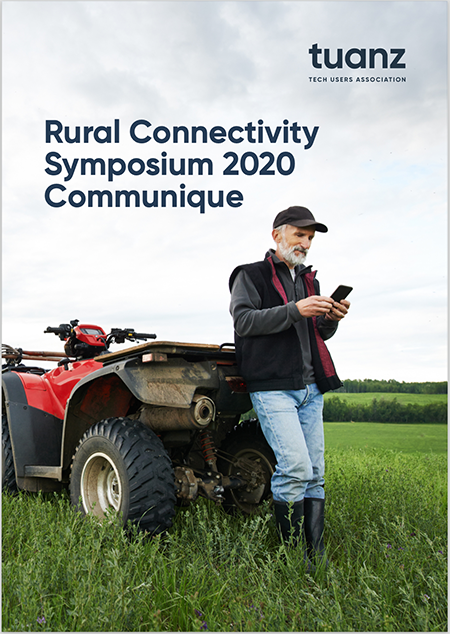 Download the Communique
Each year after the Rural Symposium, we release the communique document in its final form usually with a set of recommendations around priorities and actions. This year we have found that the document is longer and the actions that we've identified from the event and subsequent workshops are significant and focused on the longer term.
Premier partner for 2020
---

Conference Partners
---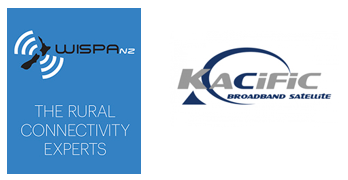 Ph: +64 4 815 8178
E:  office@tuanz.org.nz

Postal Address:
TUANZ
PO Box 65503
Mairangi Bay
Northshore 0754