RURAL CONNECTIVITY SYMPOSIUM 2017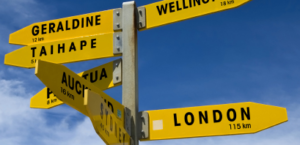 ---
Over the last five years the current Rural Broadband Initiative (RBI) has been in the process of being rolled out by Chorus and Vodafone, bringing better broadband capability to those living and working outside urban centres. The programme has the promise of connecting over 95% of rural schools to fibre, and fixed wireless broadband capable of 5 Mbps to over 85% of rural households and late in 2015 the rural connectivity target was increased to 50 Mbps by 2025. However, rural NZ is yet to see the full impact of improved RBI capability and there remains gaps in coverage and uptake.  This event combined with an election year gave the perfect opportunity to help shape the future of rural connectivity. 
The focus of the 2017 event was to hear from a range of speakers of how connectivity is helping improve emergency and disaster responses in rural New Zealand, rural health outcomes, rural business opportunities and rural living in general.  
---
Event Output

Each year we summarise the key messages from the event into a Insights document.  From the 2017 event, we identified the following key take-outs:
Support of local players is needed to help deliver local solutions

Industry-wide collaboration (without compromising competition) is crucial to future expansion

Connectivity in rural NZ is about equality of opportunity for all New Zealanders

There is strong support for all forms of connectivity underpinned by adequate backhaul

Resilience across networks is critical to the ability for a community to cope in emergencies

Emergency services and civil defence need to look at an integrated approach to communications

Government and Industry need to more ambitious around their speed to invest in improved quality of connectivity

Quality connectivity is a fundamental requirement for modern health delivery as well as the future of agribusiness
You can download and read the document by clicking on the cover page below: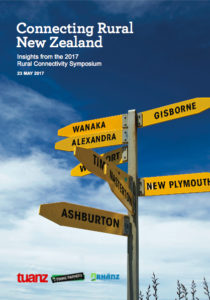 We also recorded most speakers on the day and if you would like to view the video's please head to here on YouTube.
---
Event Programme 
To see the presentations (if available), click on the TOPIC link.
Time

Topic

Speaker

08:50

Welcome & Karakia

Chair

09:00

Ministerial Opening

Minister for Communications, Hon Simon Bridges

09:30

Political Panel – What should be done next?

Chair – Andrew Cushen, InternetNZ
Clare Curran, Labour Party
Gareth Hughes, Green Party
Stuart Smith, National Party

10:15

Future Outlook for Ag Business in NZ

Ian Proudfoot, KPMG

10:40

Break – MORNING TEA

 

 

Current and Future Plans

 

11:00

A Broadband and Mobile solution for NZ

Stewart Sherriff, Rural Connectivity Group

11:20

Local solutions for local problems

Murray Pearson,

Wireless Internet Service Providers Association

11:40

Broadband advantage of high throughput satellites

Phil Cross, IPStar

11:55

What about the traditional fixed line – is there still life?

Kurt Rodgers, Chorus

12:10

Panel Q&A

 

12:30

Table break session – Thoughts from the morning

 

12:45

LUNCH served from 12:45

 

 

What did we learn from Kaikoura

 

13:30

Welcome Back

 

13:35

 

 

 

How did we cope with a major rural event?

 

 

 

Chair

What Farmers needed – Gavin Forrest, Federated Farmers
From the Doctor –  Dr Chris Henry, Kaikoura Integrated Health Centre

How did the network cope? – Rob Ruiter, Chorus

 

Improved Rural Outcomes

 

14:25

The future of rural leadership

Chelsea Millar, Grassroots Media and NZYF

14:45

How national telehealth services are improving access to health services for rural communities

Brian O'Connell, Homecare Medical 

15:15

Break – AFTERNOON TEA

 

15:30

Table break session – Further thoughts?

 

15:50

How technology is changing health care in rural communities

Dr Ruth Large, ACEM & Waikato DHB

16:20

The use of data on Farms

Collier Isaacs, FARMIQ

16:40

Day Summary & Closing

 

17:00

Networking Drinks/After5/FLINT

Julia Jones, KPMG speaking
---
Premier Supporter for 2017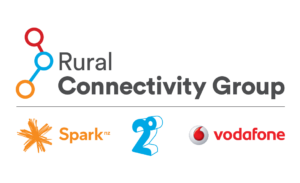 Conference Supporters for 2017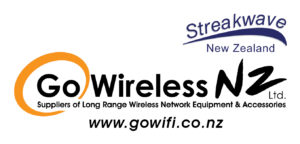 Other day sponsors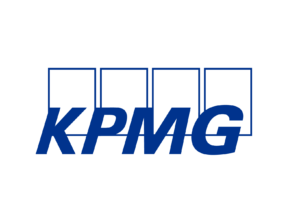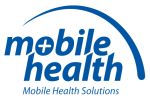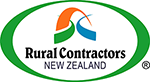 ---
The 2017 Event was held on TUESDAY 23rd MAY, at WESTPAC STADIUM, WELLINGTON.
This year, the Rural Connectivity Symposium is also day one of an exciting programme where two individual days are being linked together to strengthen the message of the need to ensure communities and individuals are able to "live, work and play well" where they choose in NZ. Providing services and care "Closer to Home" demands that we address the many challenges this places on us to think at least 10 years ahead and work back from there. Day one (Rural Connectivity Symposium) provides a focus on the future needs of rural communities and the importance connectivity has on them. Day two is the Emerging Tech in Health day brought to you by NZ Health IT and Health Informatics NZ and challenges us to look at how healthcare will be provided in ten years' time, especially closer to home, what part technology will play in this and the need for the country's infrastructure to support all of this. People living in rural communities have specific challenges when it comes to their healthcare and the providers of this care are having to design and implement new ways that meet the demands of a diverse population whilst facing chronic workforce shortages and increased pressure to perform. The solutions for rural communities are also transferable to urban areas and technology is the conduit by which all of this can be brought together.
---
The Telecommunications Users Association of New Zealand (TUANZ) is the only truly unique independent voice of the users of digital technologies in NZ and the Government and media look to TUANZ to speak on behalf of the businesses and individuals who are our members.  TUANZ also works to keep members connected and informed.  As a not for profit membership organization TUANZ has over 30 years of positive change in its history.
The Rural Health Alliance Aotearoa New Zealand (RHĀNZ) represents a united voice from across multiple rural sector organisations. We were established in 2012 as a charitable organisation and our aim  is to provide solutions and influence policy affecting the health and wellbeing of rural communities. We currently have 44 national organisations as members.
New Zealand Young Farmers is a national membership organisation.  We provide opportunities for young people with an interest in the rural and primary industry sectors to reach their potential through participation in social, education and leadership development activities and events throughout New Zealand at community, regional and national levels.  Formed in 1932, New Zealand Young Farmers is a registered charitable organisation governed by a Board made up of Young Farmer members and strategic primary industry partners and is managed by a team of 26 employees. New Zealand Young Farmers' broader objectives is about actively engaging young people from across the wider community in the primary industry sector, and inspiring and empowering them to be the business leaders of tomorrow.