Tech Users Day 2021
Tue 10th August 2021  |  Aotea Centre, Auckland CBD
Kia Ora,

Welcome to the 2021 Tech Users Day held on Tuesday 10th August.
It's ten years since the last annual event was held which celebrated 25 years for TUANZ with a day which looked forward rather than back. This year we want to do the same by focusing on our vision of New Zealand being in the top 10 digital ready nations by 2030. What will that look like? How do we get there? How do we harness the momentum for digitalisation? What can we all do to achieve the kinds of things we want for New Zealand? And how can we make sure no one is left out or left behind?
The day was opened by the Hon David Clark, the Minister for the Digital Economy and Communications.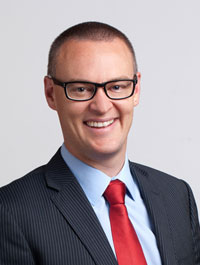 In our 35th year of leading positive change we want to help mobilise users across all parts of society and the economy so they are aware of the opportunities as well as what's next in technology developments.
We have a vision that New Zealand will be in the top 10 digital ready nations by 2030.
Programme
Slides, where available, are able to be downloaded as a PDF file where the logo is shown.
Tuesday 10th August
9am – Welcome from MC – Craig Young, CEO, TUANZ
9:10am – Ministerial Opening Address
Hon David Clark – Minister for the Digital Economy and Communications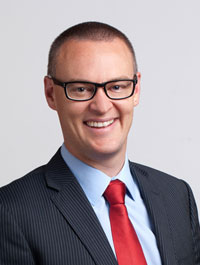 9:40am – "Setting the Challenge"
Priti Ambani – Director, New Business & Innovation, Tata Consultancy Services

10:10am – "Te Ao Hurihuri"
Kylie Reiri – CEO, Nicholson Consulting, Co-Founder of Impact Lab,
and 2021 New Zealand IT Professional of the Year (NZ Excellence in IT Awards)
---
10:40pm – MORNING TEA
---
11:00am – "Stability on the Digital Transformation Journey" 
Andrew Haddad – CIO, Vodafone NZ

11:30am – Panel Presentations
"NZ's opportunity to be a top 10 digital nation shaper"
Thomas Hyde – Chief Digital Office, BECA
"Accelerating and measuring conservation with connected IT"
Richard Hursthouse  – Chair, Eco-Net Charitable Trust
---
12:10pm – TABLE SESSION & LUNCH
---
1:15pm – "Health is our future"
Dr Lloyd McCann – CEO and Head of Digital Health, Mercy Radiology
1:45pm – "Future of payments – how do we make NZ the envy of the world again?"
Conrad Morgan – Chief Product and Technology Office, Paymark

2:15pm – "The role of technological innovation and wellbeing in today's new normal"
Craig Hudson – Managing Director, Xero Aotearoa
---
2:45pm – TABLE SESSION & AFTERNOON TEA
---
3:20pm – Panel Presentations
"Three Futures"
Kate Pearce , Head of Security, TradeMe
"Privacy in a Digital World"
Charles Blomfield, Consultant, Datamine
3:45pm –Panel Presentations
"Kiwi skills and the Digital Divide"
Carol Brown , SMB & Corporate Lead, Microsoft NZ,
"Guiding small businesses into the top 10"
Grant Johnson , Founder and CEO, RocketSpark
"Automating our physical world"
David Inggs , Co-Founder & CEO, Rocos.io
4:45pm – "Nation Building: How can we use our power and privilege to serve
and support communities to achieve their aspirations"
Kate Thomas  – Spark Foundation Lead, Spark NZ
5:15pm – Final Comments from MC
---
5:30pm – POST EVENT NETWORKING
---
Tech Users Day 2021
Aotea Centre, Auckland CBD  |  10th August 2021
Conference Partner for 2021
---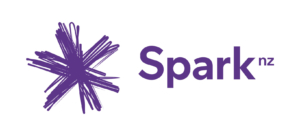 Conference Partner for 2021
---
.

Conference Partner for 2021
---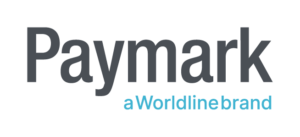 Lunch Partner for 2021

.
---
.

Morning & Afternoon Tea Partner for 2021
---
.

Ph: +64 4 815 8178
E:  office@tuanz.org.nz

Postal Address:
TUANZ
PO Box 65503
Mairangi Bay
Northshore 0754