2017/18 ANNUAL PARTNERS
Our annual partners are organisations that have taken up the opportunity to support the work of TUANZ through their substantial support of specific programme areas.
---
SKILLS.
Supporting our future leaders programmes (NextGen and FLINT)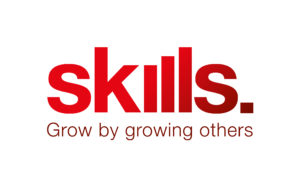 Skills is a multi-sector industry training organisation (ITO) working with 22 industries which each have New Zealand qualifications available for their employees.  Skills is focused on developing skills to improve workplace performance. We promote the skill needs of our industries in the education and training sector and broker the delivery of high quality industry training services to companies in our industries.
Recognised by the New Zealand government and our industries as the national standards setting body, we work with industry to:
develop skill standards and qualifications

manage national training systems

provide skills leadership.
Contact information:
Skills
Level 2, LG House
The Crossing
60 Highbrook Drive
East Tamaki
Phone: 0508 SKILLS (0508 754 557)
Web: skills.org.nz
---
Chorus.
Supporting our general programmes including FLINT

Contact information:
Chorus
Level 18, Chorus House
66 Wyndham Street
Auckland CBD
Phone: 0800 600 100
Web: www.chorus.co.nz
---
Visionstream.
Supporting our general programmes including FLINT
As the largest telecommunications field services provider in Australasia, Visionstream provides innovative, whole-of-life solutions from design, supply and construct to operations and maintenance. We can support you across:
fibre and copper networks distribution and transmission networks

mobile and radio transmission networks

carrier exchange and data centre works

intelligent infrastructure networks

corporate and home customer connections

monitoring, protection and relocation services, and

operations and maintenance services.

Contact Information:
Visionstream PTY Ltd
8 Hereford Street
Freemans Bay
Auckland
Phone: 09 352 1000
Web: www.visionstream.co.nz 
---
ENABLE.
Supporting our FLINT programme in Christchurch

Enable is providing fibre broadband services to homes, businesses and schools in Christchurch and in a number of towns in the Waimakariri and Selwyn Districts – as part of the national ultra-fast broadband initiative.  Launched in 2007 to build a commercial fibre network for businesses and schools in Christchurch, it wasn't long until Enable won the Government contract (in May 2011) to install fibre broadband to around 180,000 connections in Christchurch, Lincoln, Prebbleton, Rolleston, Templeton, Rangiora, Woodend, and Kaiapoi.
Contact information:
Enable
Enable House
2nd Floor
106 Wrights Road
Addington, Christchurch
Phone: 0800 434 273
Web: www.enable.net.nz
Updated 18th February 2018