Together with our primary sponsor The Skills Group, TUANZ and FLINT are proud to offer a programme catered to our future leaders. The programme consists of six lunch-time sessions over the course of three months, as well as on-going networking opportunities through the NextGen Alumni group.
This is a free programme.
To register, you or your organisation must be a member of TUANZ or FLINT.
What does the Programme Offer?
Topics and discussions that will stimulate your thinking around leadership in an evolving work environment

Connections and new networks with other leaders facing similar opportunities and challenges

Tools and support that will enable you to succeed in leadership

A cohort that is reflective of leadership diversity

Safe and inclusive conversations, with a sense of 'team' from the outset

Access to an ongoing Next Gen alumni network on Facebook, where you can remain connected and inspired post-programme
How do I apply?
Complete the sign up form below.
I'm not a TUANZ member, can I still apply to take part?
We are opening this programme to TUANZ members only. You might want to get in touch and ask about membership options for your organisation. There are many benefits for joining TUANZ. Check out Join TUANZ or email craig@tuanz.org.nz to find out more.
How much does it cost to take part in NextGen?
It's free! Skills are sponsoring the programme again this year, so make sure to like their Facebook page and show them some love.
Where does NextGen take place? Will I have to travel?
NextGen will be delivered online through the video platform Zoom. We think that it should be as accessible as possible and acknowledge that limiting the programme to one urban location would exclude a lot of possible members. However, we often hear feedback that having one face-to-face session would be really worthwhile, so we'd like to hold one session at a smart meeting room. People on the programme would be invited to travel to Auckland, Wellington or Christchurch (depending on their location) to take part in that session.
What work is involved in NextGen?
Committing to all the sessions is really important. The first session will be vital. So your time is the biggest commodity we are asking for. Over the course of the programme, ou are invited to co-design and facilitate discussions on topics that match your interes.  There might be some activities or conversations that you'll be invited to do with a partner in between sessions. This will deepen the thinking around a topic and also provide you a chance to build connections and new networks with other leaders.
What else do I get for being part of NextGen?
You will be invited to join a NextGen alumni group on Facebook. This is a closed group for previous participants who joined NextGen as early as 2016. This group is a place to share insights, helpful articles, and stay connected.  Participants also get access to a Google Drive folder where recordings of the sessions are stored, along with resources shared between members.
How many people are able to take part?
We think a group of 8-10 leaders will be about right.
What does the Programme Entail?
Commitment to six sessions over three months – the first of which may involve travelling to a smart meeting room (Auckland, Christchurch or Wellington)

Sessions are held between 12 and 1.30pm, using a video platform, Zoom.

Programme content is shaped by participants ahead of the first session to ensure that we meaningfully cover the interests or development needs of the group

Over the course of the programme, you are invited to co-design and facilitate discussions on topics that match your interests.

Participants are paired for activities or conversations in between sessions, helping to foster new connections amongst the group

The last cohort for 2019 is underway.  Pre-registrations are being taken for 2020 cohorts.
NextGen Leaders Programme is proudly supported by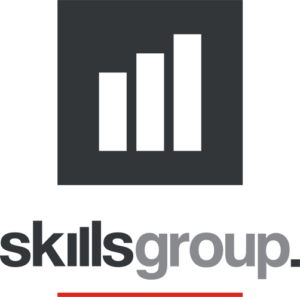 For more than 25 years, The Skill Group has been helping train up the next generation of tradies and professionals. They work closely with industries to ensure that qualifications provide them, and employers, with the right skills. The Skills Group is providing resource support for the NextGen programme for 2019.
Ph: +64 4 815 8178
E: 
office@tuanz.org.nz
Postal Address:
TUANZ
PO Box 302 469
North Harbour
AUCKLAND 0751