Tech Users Day 2022
Thur 15th Septmber 2022  |  Grand Millennium Hotel, Auckland CBD
Kia Ora and w

elcome to the 2022 TechUsers Day which was held on Thursday 15th September.
Following on from last years successful re-launch of our annual conference, for the second year we hosted our TechUsers Day conference at the Grand Millennium Hotel in Auckland.
This year we looked at how the recently launched Digital Strategy for Aotearoa will challenge us in our vision of New Zealand being in the top 10 digital ready nations by 2030. What will that look like? How do we get there? How do we harness the strategy and the momentum in transformation? What can we all do to achieve the kinds of things we want for New Zealand? And how can we make sure no one is left out or left behind?
Arising out of the day is our Communique which covers off the topics discussed, the issues raised as well as all the comments made during the table sessions on the day.  You can read the Communique here or by clicking on the picture of the document.
The day was opened by the Hon David Clark, the Minister for the Digital Economy and Communications and you can read through the range of speakers that participated in the day below.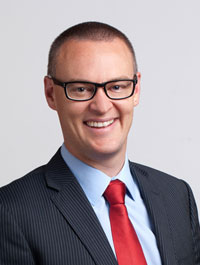 We've had over 35 years of leading positive change we want to help mobilise users across all parts of society and the economy so they are aware of the opportunities as well as what's next in technology developments.
Thursday 15th September
9am – Welcome from MC – Andrew Cushen, Interim CEO, InternetNZ
9:10am – Ministerial Opening Address
Hon David Clark – Minister for the Digital Economy and Communications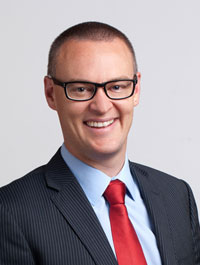 9:40am – "Setting the Challenge"
Frances Valintine CNZM, Founder and CEO of The Mind Lab & Tech Futures Lab
---
10:20pm – MORNING TEA
---
Mahi Ake – Growth
10:45am – Keynote Speaker
Ross Young– Head of Government Affairs and Public Policy at Google New Zealand
11:15am – Panel Presentations and Q&A
Jannat Maqbool– Ecosystm
Malcolm Luey– Director – Digital Boost at MBIE
Peter Bierton– GM Telecommunications at Downer

---
12:00pm – TABLE SESSION & LUNCH
---
Mahi Tahi – Inclusion
1:00pm – Keynote Speaker
Juliet Jones, Chair of the Vodafone Foundation
1:30pm – Panel Discussion hosted by the Digital Equity Coalition of Aotearoa
Kris Dempster-Rivett, Executive Officer Taitokerau Education Trust, Co-Chair DECA Stewardship Group
Lee Timutimu, CEO Te Matarau, Founder Arataki Systems
Mikaela Joe
Hainoame Fulivai, Co-Chair Pacific Peoples Advisory Panel Auckland Council, Community Practice Lead the Cause Collective NZ
---
2:20pm – TABLE SESSION & AFTERNOON TEA
---
Mahi Tika – Trust
3:00pm – Keynote Speaker
Wenzel Huettner, Co-Founder and Chief Cybersecurity Architect, Defend
3:20pm –Panel Discussions – Cybersecurity
Wenzel Huettner– Co Founder and Chief Cybersecurity Architect – DEFEND
Representative from CERT
Dermot Conlon – Executive GM at Kordia 

3:45pm –Panel Discussions – online safety
James Ting-Edwards – InternetNZ
Saia Mataele – Snr Manager – Digital Transformation at PWC
Ngapera Riley – CEO at Figure.NZ
Anna Pendergrast – Co-lead at Antistatic
Gareth Jones – Inclusive Aotearoa Tāhono

4:30pm – Closing Panel – What's next?
Hon Judith Collins – Opposition spokesperson on Science, Research and Technology
Sue Bradley – General Manager of Industrial Digital at Beca
Tristan Ilich – Chair of TUANZ
5:00pm – Final Comments from MC
---
5:05pm – POST EVENT NETWORKING
---
Premier Partner
---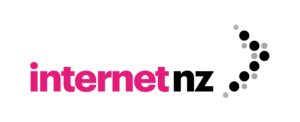 Conference Partner
---
.

Lunch Partner
.
---
.

Morning & Afternoon Tea Partner
.
---
.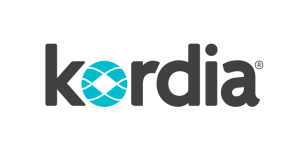 +64 4 815 8178
office@tuanz.org.nz
Postal Address:
TUANZ
PO Box 65503
Mairangi Bay
Northshore 0754